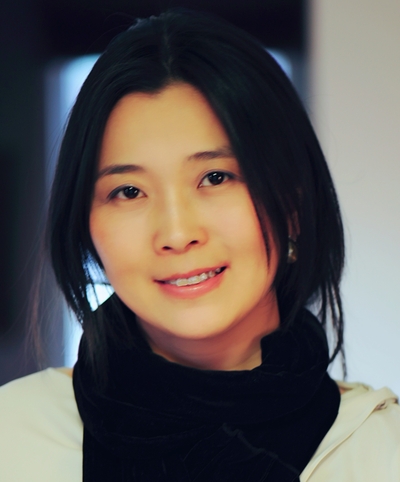 Cuilin Zhang, M.D.,M.P.H.,Ph.D.
Senior Investigator
Epidemiology Branch
NICHD/DIPHR
6710 Rockledge Dr. Wing B 3121
20892-7004
301-435-6917
Research Topics
Determinants and Health Consequences of Diabetes and Obesity Based on a Life Course Approach
Dr. Zhang's research interest is at the interface of genetic and non-genetic biological markers and potentially modifiable exogenous factors, focusing on their interplay in relation to the development of complex diseases. More specifically, her current research activities focus primarily on the roles of genetic and environmental factors in the pathogenesis of gestational diabetes, type 2 diabetes, and obesity and health consequences of these complications. Dr. Zhang also has long-standing research interests in fetal origins of chronic diseases, life course epidemiology, and modifications of diet and lifestyle to improve reproductive outcomes and child health. Dr. Cuilin Zhang serves as the Principal Investigator of the Diabetes and Women's Health Study, which is a retrospective cohort study of approximately 4,000 women from U.S. and Denmark who had diabetes in pregnancy and have been followed up for at least 10 years. These women will be prospectively followed up for an additional four years to collect updated information on major environmental factors and timed biospecimens. The study is focusing on the identification of determinants (medical, lifestyle, genetic and their interactions) for the progression from gestational diabetes to type 2 diabetes and its complications and the investigation of biochemical markers that may predict the development of these complications among the pre-diabetic population. Dr. Zhang is also the Principal Investigator of the investigation of the risk factors and pathogenesis of gestational diabetes using biospecimens longitudinally collected from prospective pregnancy cohorts. Currently, the study focuses on a comprehensive panel of biochemical markers and epigenetic markers that are putatively implicated in glucose homeostasis, fetal growth, or both. Non-targeted metabolomics will also be analyzed for the discovery of new pathways and/or biochemical markers related to glucose intolerance and subsequent adverse fetal outcomes. Dr. Zhang has published a number of papers and book chapters focusing on the determinants of gestational diabetes, preeclampsia, type 2 diabetes and its complications, and obesity including genetic factors, diet and lifestyle factors, and biochemical markers.
Biography
Cuilin Zhang, M.D., M.P.H., Ph.D., is a tenure-track investigator who joined the Epidemiology Branch in 2007. Before coming to NICHD, Dr. Zhang was a research scientist at Harvard School of Public Health. Dr. Zhang earned both her master of public health degree and Ph.D. in epidemiology from the University of Washington. She received her postdoctoral training in genetic and nutritional epidemiology at Harvard University.
Related Scientific Focus Areas
---
This page was last updated on June 5th, 2020