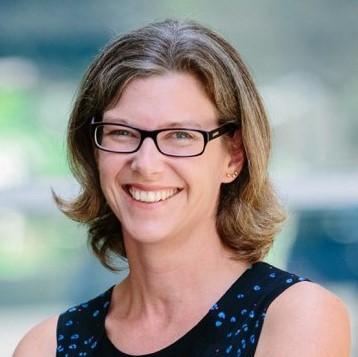 Christina I. Schroeder, Ph.D.
Stadtman Investigator
Chemical Biology Laboratory
NCI/CCR
Building 538, Room 242
Frederick, MD 21702-1201
301-228-4408 , 301-
Research Topics
Theme 1 – Discovery and characterisation of novel peptide probes for therapeutically relevant ion channels
Voltage-gated sodium channels (NaVs) play an important role in human physiology. Peptide toxins isolated from spiders and cone snails have been instrumental in studying the pharmacology of these ion channels due to their high potency and subtype selectivity and are being pursued as pharmacological tools and drug leads for a range of diseases. These peptide toxins exhibit exceptionally high stability brought about by complex disulfide-rich frameworks. With traditional ligand discovery, we probe venom libraries for identification of novel inhibitors for therapeutically relevant channel sodium subtypes (chronic, neuropathic, inflammatory pain, cancer-associated pain and inflammatory bowel disease) and potassium channels (cancer). Using peptide chemistry and recombinant methodology, we produce the novel inhibitors for further pharmacological and structural evaluation, allowing us to gain insights into binding events and modulation of ion channel pharmacology. In addition, we are developing a synthetic modular receptor approach for rapid screening of binding sites and validation of novel ligands; exploring innovative screening platforms and investigating structure-activity relationship (SAR) and molecular mechanisms to understand what drives ligand-receptor interactions and subtype selectivity. With the powerful combination of traditional and innovative screening platforms, we aim to deliver novel constrained peptide-ligands perfectly poised for further peptide engineering to explore and deliver peptides with improved physicochemical properties with applications as neuroscience tools, diagnostics and drug leads for diseases associated with ion channels.
Theme 2 – Constrained peptide and protein engineering
We are also interested in developing facile synthetic routes in order to access complex and constrained venom-derived disulfide-rich peptides and macrocyclic peptides for the development of pharmacological and diagnostic ion channel tools, development of fluorescent probes, and development of bi- and multivalent ligands. We are particularly interested in novel macrocyclic cyclisation strategies; enzymatic and chemical ligation strategies of large and complex bivalent peptides; and orthogonal folding strategies for complex disulfide-rich peptides. By exploring these areas of research, we can accelerate constrained peptide engineering and peptide-based drug design by rapidly producing complex peptides with high yield and purity.
Biography
Dr. Schroeder holds a M.Sc. in Chemistry from University of Kalmar, Sweden, a Ph.D. in Pharmacology from the University of Queensland, Australia under the supervision of Prof. Richard Lewis, and a Graduate Certificate in Research Management from Southern Cross University, Australia. She has carried out postdoctoral training at Scripps Research Institute with Prof. Philip Dawson, the University of Queensland with Prof. Richard Lewis and Prof. David Craik, and the University of New South Wales, Australia with Prof. Philip Hogg. Since 2014 she has led an independent research group at the Univeristy of Queensland's Institute for Molecular Bioscience focusing her research on biodiscovery and peptide engineering of venom-derived bioactive peptides for the development of novel peptide-based drug leads for diseases including pain and cancer.
Dr. Schroeder has been successful in receiving competitive research funding in the form of Australian National Health and Medical Research Council Project and Ideas grants, an Australian Research Council (ARC) Discovery Project, an Endeavour Executive Fellowship, and an ARC Future Fellowship. She was also the recipient of the inaugural Institute for Molecular Bioscience Industry Fellowship, the inaugural Lord Mayor Convention Trailblazer grant, a University of Queensland Partner in Research Excellence award, and in 2019 she was awarded the prestigious Treager award from the Australian Peptide Association. She joined CCR in 2020 as a Stadtman Investigator and holds an adjunct Associate Professor position at the University of Queensland.
Related Scientific Focus Areas
---
This page was last updated on April 19th, 2021