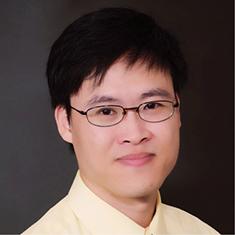 Changqing Xie, M.D., Ph.D.
Assistant Clinical Investigator
Thoracic and GI Malignancies Branch
NCI/CCR
Research Topics
My overall goal is to explore the role of cancer stem cells in the development of treatment resistance to immunotherapy in cholangiocarcinoma with the following steps: 1) To investigate the path of cancer stem cells during cholangiocarcinoma; 2) To study the interaction between cancer stem cells and neighboring immune cells during cholangiocarcinoma pathogenesis; and 3) To identify the potential target agents to control cancer stem cells in cholangiocarcinoma.
Biography
I received my M.D. and Ph.D from the Xiangya School of Medicine of Central South University. I completed my postdoctoral training in the lab of Dr. Eugene Chen at Morehouse School of Medicine and at the University of Michigan before being promoted as junior faculty at the University of Michigan. Before I started Internal Medicine residency training at East Carolina University, I worked as an Assistant Research Professor at the University of Virginia. I completed Hematology/Oncology training through the NHLBI/NCI Hematology/Oncology Fellowship program with Dr. Tim Greten as my mentor and joined the Thoracic and Gastrointestinal (GI) Malignancies Branch as an Physician-Scientist Early Investigator in 2019.
Related Scientific Focus Areas
This page was last updated on Friday, November 3, 2023