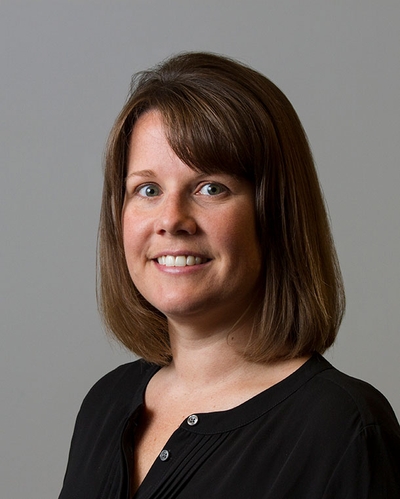 Britton Trabert, Ph.D.
Stadtman Investigator
Metabolic Epidemiology Branch
NCI/DCEG
9609 Medical Center Drive
Room SG/6E422
Rockville, MD 20850
240-276-7331
Research Topics
Dr. Britton Trabert's research interests concentrate on the role of exogenous and endogenous hormones in cancer risk, and the relationship between chronic inflammation and gynecologic cancers.
Endogenous and Exogenous Hormones and Cancer
To understand the role of endogenous hormones and cancer risk, Dr. Trabert has been a key player in the development of two novel hormone assays with colleagues at the Frederick National Laboratory for Cancer Research. These assays measure androgens and androgen metabolites, and progesterone and progesterone metabolites. Androgens and progesterone are precursors of estrogen metabolites. Experimental data suggest that androgen and estrogen exposures to the endometrial and ovarian epithelium promote tumor growth while progesterone exposure mitigates risk. Combined with the existing capacity to measure estrogens and estrogen metabolites, the ability to measure multiple androgen and progesterone metabolites will help advance our understanding of the hormonal etiology of cancers that occur in both men and women. Dr. Trabert plans to use these assays to evaluate how pre-diagnostic androgen and progesterone levels influence ovarian, endometrial, and breast cancer risk.
Dr. Trabert has contributed significantly to improving scientific understanding of the relationship between exogenous hormone use and cancer risk. Using the NIH-AARP Diet and Health study, she provided the strongest evidence to date that the use of estrogen plus progestin mitigates the increased risk of endometrial cancer observed with estrogen-only menopausal hormone therapy. Dr. Trabert's research also focuses on cancer risk related to infertility treatment, which involves high doses of ovulation-inducing medications or in vitro fertilization (IVF) procedures.
Chronic Inflammation and Gynecologic Cancer
In addition to her work focusing on the hormonal etiology of cancer, Dr. Trabert is attempting to clarify how chronic inflammation is linked to ovarian and endometrial cancer risk. She is leading studies within the Ovarian Cancer Cohort Consortium to understand the role of anti-inflammatory medications, particularly low-dose aspirin, in reducing ovarian cancer risk. She is studying the long-term effects of infertility treatment, such as drugs used in inducing ovulation, as well as specific procedures, which may result in ovarian trauma and inflammation. Dr. Trabert is spearheading a study examining the role of sexually transmitted diseases that are associated with chronic inflammation, such as Chlamydia, and ovarian carcinogenesis. In addition, she is leading a nested case-control study within the Prostate, Lung, Colorectal and Ovarian (PLCO) Cancer Screening Trial to evaluate circulating levels of cytokines and immune markers, such as CRP, IL-8 and TNF-α, in relation to ovarian cancer risk. She is also leading a nested case-control study within the PLCO Cancer Screening Trial to understand the independent contributions of circulating inflammation markers, obesity, and endogenous estradiol in endometrial cancer epidemiology.
Biography
Dr. Trabert earned her M.S.P.H. in epidemiology from Emory University, her M.S. in biostatistics from the University of Michigan, and her Ph.D. in epidemiology from the University of Washington with a focus in reproductive epidemiology and women's health. She joined the Hormonal and Reproductive Epidemiology Branch within the NCI Division of Cancer Epidemiology and Genetics as a Sallie Rosen Kaplan Postdoctoral Fellow in 2009, and was promoted to research fellow in 2011. Dr. Trabert was appointed as an Earl Stadtman Tenure-Track Investigator in 2014. Her research interests concentrate on the role of exogenous and endogenous hormones in cancer, and the relationship between chronic inflammation and gynecologic cancers. Dr. Trabert has received numerous awards for her work, including the NCI Director's Intramural Innovation Award and NIH Fellows Award for Research Excellence.
Related Scientific Focus Areas

---
This page was last updated on October 20th, 2020