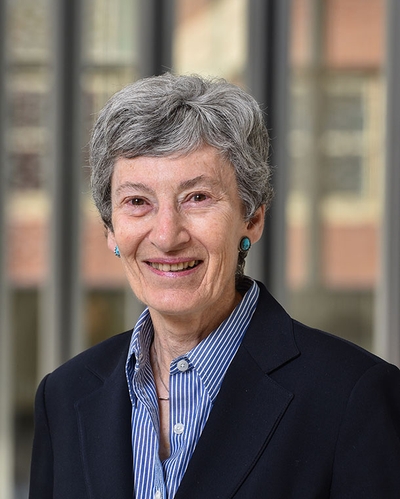 Blanche P. Alter, M.D., M.P.H.
Senior Clinician
Clinical Genetics Branch
NCI/DCEG
9609 Medical Center Drive
Room SG/6E452
Rockville, MD 20850
240-276-7239
Research Topics
Dr. Blanche Alter has developed an interdisciplinary clinical research program, conducting systematic investigations of cancer in the inherited bone marrow failure syndromes. The prototype disorder for this program is Fanconi anemia, in which there is a large excess of unusual cancers that occur at atypically early ages, including myelodysplastic syndrome, acute myeloid leukemia, and cancers of the oral cavity and oropharynx, esophagus, cervix and vulva, and liver. Other hematologic conditions with increased occurrences of specific and early cancers include dyskeratosis congenita, Diamond-Blackfan anemia, and Shwachman-Diamond syndrome. This set of disorders serves as a model for the study of mechanisms of cancer development in human populations.
This project involves active, protocol-driven clinical research. Investigations include surveys to determine the incidence and characteristics of cancer in each of the syndromes; case-control studies to identify additional risk factors and perhaps new cancer pathways; genotype/phenotype correlations with reference to cancer susceptibility; heterozygote surveys with regard to the possible relation between the carrier state and cancer; and biologic studies of the tumors to determine their resemblance to their counterparts in the general population. The patients who have these syndromes comprise a group at high risk of cancer that may be suitable for studies of cancer screening and prevention modalities.
Biography
Dr. Alter received a B.A. from Radcliffe College and an M.D. from Johns Hopkins University School of Medicine. She did an internship and residency in Pediatrics at Johns Hopkins, and a fellowship in Pediatric Hematology/Oncology at Boston Children's Hospital, as well as a postdoctoral fellowship at the Massachusetts Institute of Technology. She is board certified in Pediatrics and in Pediatric Hematology/Oncology, and is a fellow of the American Academy of Pediatrics. Her previous faculty appointments include:
Assistant and Associate Professor of Pediatrics at Harvard Medical School (1974-79)
Professor of Medicine and of Pediatrics at Mount Sinai School of Medicine (1979-92)
Professor of Pediatrics and of Obstetrics and Gynecology, and Chief of Pediatric Hematology/Oncology at the University of Texas Medical Branch (1992-1999)
In 1999, Dr. Alter returned to Johns Hopkins to obtain an M.P.H. and then joined the Clinical Genetics Branch of the NCI Division of Cancer Epidemiology and Genetics in September 2000. She has published more than 300 peer-reviewed articles, books and book chapters.
Related Scientific Focus Areas

---
This page was last updated on October 11th, 2019