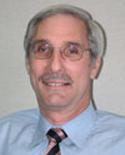 Barry Kaplan, Ph.D.
Senior Investigator
Office of the Scientific Director
NIMH
Silvio O. Conte Building (Building 49), Room B1B80
49 Convent Drive
Bethesda, MD 20814
301-435-8978
Research Topics
Dr. Kaplan is interested in the subcellular compartmentation of neuronal gene expression, specifically the composition, trafficking and function of the mRNA populations present in the axon and presynaptic nerve terminal and the role played by micro RNAs in the regulation of the local protein synthetic systems. Recent work employed primary sympathetic neurons cultured in Campenot multicompartment chambers as a model mammalian neuronal system. It is hypothesized that key elements of the cytomatrix, axon transport system, translation apparatus and proteins needed to maintain mitochondrial activity are synthesized locally in the axon, and that the local synthesis of protein plays a key role in neuronal development, regeneration and plasticity.
Biography
Dr. Kaplan received his B.A. and M.S. degrees from Hofstra University and his Ph.D. degree in cellular and developmental biology from Cornell University. After completing postdoctoral training in molecular neurobiology at the Andrus Gerontology Center, University of Southern California, he joined the faculty of the Department of Anatomy and Cell Biology of the Cornell University Medical College. In 1983, he moved to the Western Psychiatric Institute and Clinic, University of Pittsburgh Medical Center, where he became Director of the Molecular Neurobiology and Genetics Program. In 1996, he relocated to the NIMH as Associate Director of Fellowship Training in the Division of Intramural Research and held that position until 2013, after which he focused on his research laboratory, which studied the subcellular compartmentation of neuronal gene expression. Dr. Kaplan is no longer accepting trainees.
Related Scientific Focus Areas

---
This page was last updated on January 17th, 2019