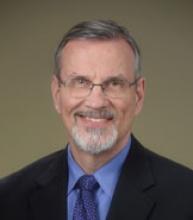 Barney S. Graham, M.D., Ph.D.
Senior Investigator
Viral Pathogenesis Laboratory
NIAID/VRC
Building 40
Room 2502
40 Convent Drive
Bethesda, MD 20892
301-594-8468
Research Topics
Viral Pathogenesis Laboratory
The goal of the Viral Pathogenesis Laboratory (VPL) is to better understand basic aspects of viral pathogenesis and apply that knowledge toward development of safer and more effective vaccines. Defining how viruses cause disease requires investigation of functional and structural features of the viral pathogen, as well as studies to determine mechanisms for regulating the composition and timing of the host immune response. The studies encompass in vitro systems, animal models, and clinical trials. The major project areas include 1) respiratory syncytial virus (RSV) pathogenesis, 2) RSV vaccine development—including the study of immunity, antigen design, and delivery, and 3) RSV vaccine evaluation—both preclinical studies and endpoint analysis for candidate vaccines in clinical trials.
RSV Pathogenesis. Viral pathogenesis is determined by properties of the virus and the host response to the virus and is the basis for understanding immunity and guiding vaccine development. There are two major projects in the VPL focused on RSV pathogenesis. One involves exploring the determinants of viral tropism. The second is to define the functional properties of CD8 T cells and regulatory properties of CD4 T cells associated with efficient virus clearance and those associated with immunopathology. In particular, finding vaccine delivery approaches that can selectively induce distinct functional subsets of CD8 CTL in adults and neonates is a priority. These studies will inform our work on vaccine delivery as described below and are relevant to vaccine development in general.
RSV Vaccine Development. The focus of this work has been to identify and optimize vaccine antigens and to establish improved methods of antigen delivery. The antigen design work has been based on solving the structures of the postfusion and prefusion conformations of the RSV F trimer. This led to the structure-guided design of a stabilized prefusion trimeric RSV F immunogen that elicits potent neutralizing antibodies directed to antigenic site Ø located at the apex of the prefusion F trimer. This stabilized prefusion F can be delivered as a soluble subunit protein, displayed on a nanoparticle, or expressed from a gene-based vector. Various options for improved expression and formulations are being explored for manufacturing feasibility and advancement into clinical trials.
RSV Vaccine Evaluation. Another project area for the VPL is the support of clinical vaccine studies either through preclinical evaluation of candidate vaccines or by developing assays for endpoint analysis on clinical trial samples. Major projects include development of high throughput neutralization assays for subtype A and B viruses including both prototypic laboratory isolates and clinical isolates. In addition, assays for serological analysis of epitope-specific responses on prefusion and postfusion versions of the RSV F trimer are in development.
VPL Translational Science Core
The VPL Translational Science Core (VPTS) was established to expand the capacity of the VPL to support the development of candidate universal influenza vaccines and vaccines for emerging infectious diseases such as the Middle East Respiratory Syndrome coronavirus (MERS-CoV). The VPTS will collaborate with other VRC laboratories to establish capacity in antigen design, vaccine delivery, and preclinical vaccine evaluation, including new assay development. Emphasis will be placed on identifying new vaccine approaches based on information gained from advanced technologies such as human monoclonal antibody isolation, sequence analysis of B-cell responses, structural analysis of vaccine antigens and functional antibodies, atomic level antigen design, and novel formulations and delivery approaches using self-assembling nanoparticles and gene-based vectors.
Antigen Design. Major project areas involve a structure-guided approach to produce a stabilized headless hemagglutinin (HA) stem antigen (SS) that elicit broadly neutralizing stem-specific antibodies. In addition, candidate vaccine antigens have been designed based on the Spike glycoprotein of MERS-CoV. This work is in collaboration with the VRC Structural Biology laboratory and the Virology Core laboratory.
Vaccine Delivery. Nanoparticles based on ferritin and other self-assembling molecules are used to display full-length influenza HA, stabilized stem (SS) versions of HA, or the receptor binding domain (RBD) of HA, as either trimeric or monomeric proteins. This technology is being assessed as a platform for presenting candidate vaccine antigens for MERS-CoV, RSV, and Epstein Barr virus. In addition, gene-based delivery of candidate vaccine antigens is being evaluated using DNA, RNA, and recombinant adenovirus vectors. This work is in collaboration with the VRC Virology Core laboratory, the Translational Research and Animal Care Program, and the NIAID Laboratory of Infectious Diseases.
Vaccine Evaluation. Panels of pseudotyped lentivirus reporter viruses have been established for assessing the breadth of neutralizing activity against influenza viruses and various strains of MERS-CoV. These assays are supplemented with serological assays to define the specificity of antibody binding to selected regions of the HA or Spike glycoproteins from influenza viruses and coronaviruses. In addition, new human monoclonal antibodies are identified and characterized from natural history studies or subjects immunized with experimental vaccines. Samples are derived from clinical trials and studies in animal models. This work is in collaboration with the VRC Clinical Trials Program, Immunology Laboratory, NVITAL, Virology Laboratory, and the Translational Research and Animal Care Program.
Biography
Dr. Graham serves as deputy director of the VRC (in parallel with Dr. Richard Koup) and assists the director in establishing and focusing the scientific direction for the VRC as a premier intramural research organization. He provides direction and oversight of VRC-sponsored clinical trials by providing expert clinical advice regarding the design, planning, and execution of clinical trials. In addition, he is chief of the Viral Pathogenesis Laboratory and the associated Translational Science Core.
Dr. Graham is an immunologist, virologist, and clinical trials physician whose primary interests are viral pathogenesis, immunity, and vaccine development. His work is focused on HIV, respiratory syncytial virus (RSV), and emerging viral diseases. He has been involved in the clinical evaluation of candidate HIV vaccines for more than 25 years and has an ongoing interest in science education and expanding research opportunities for under-represented minorities.
After graduating from Rice University in 1975, he obtained his M.D. from the University of Kansas School of Medicine in 1979. From 1979 to 1984 he served as intern, resident, and chief resident in internal medicine and from 1984 to 1986 was a clinical fellow in infectious diseases. He earned a Ph.D. in microbiology and immunology at Vanderbilt University School of Medicine in 1991 and then rose to the rank of professor of medicine with a joint appointment in the department of microbiology and immunology. At Vanderbilt, Dr. Graham directed an RO1-funded laboratory focused on RSV pathogenesis and was head of the Vanderbilt AIDS Vaccine Evaluation Unit, one of the original sites for the international clinical trials network funded by NIH designated for evaluating candidate HIV vaccines. In 2000, Dr. Graham was recruited as one of the founding investigators for the VRC and joined as chief of the Viral Pathogenesis Laboratory and Clinical Trials Core.
Related Scientific Focus Areas

---
This page was last updated on July 23rd, 2020