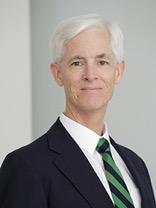 Andrew J. Griffith, M.D., Ph.D.
Senior Investigator
Molecular Biology and Genetics Section
NIDCD
Scientific Director
NIDCD
Porter Neuroscience Research Center, Room GF103
35 Convent Drive
Bethesda, MD 20892
301-402-2829
Research Topics
Our laboratory identifies and characterizes genes, molecules, and mechanisms underlying hearing and hereditary hearing loss. We use molecular biologic and genetic approaches, human and mouse models, as well as heterologous cell culture expression systems. A variety of techniques—including in situ hybridization, immunohistochemistry, RT-PCR, Western and Northern blotting, and immunoprecipitation—are used to analyze gene and protein expression, function, and interactions. We aim to identify potential therapeutic opportunities in animal models for translation to clinical interventions.
Biography
Dr. Griffith received M.D. and Ph.D. degrees from Yale University. He completed an Otolaryngology-Head and Neck Surgery residency at the University of Michigan, where he also received fellowship training in the laboratory of Dr. Miriam Meisler in the Department of Human Genetics.
Related Scientific Focus Areas

---
This page was last updated on August 29th, 2019