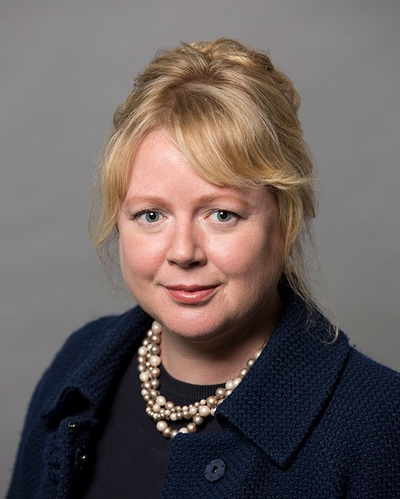 Amy Berrington de González, D.Phil.
Senior Investigator
Radiation Epidemiology Branch
NCI/DCEG
9609 Medical Center Drive
Room SG/7E458
Rockville, MD 20850
240-276-7376
Research Topics
Radiation exposure to the U.S. population from medical sources has increased six-fold in the last three decades. The overarching goal of Dr. Amy Berrington de González's research is to quantify the potential cancer risks from this important source of radiation exposure in order to provide information for public health and clinical purposes. Her interdisciplinary training in epidemiology and biostatistics allows her to pursue this goal using both theoretical risk projection modeling and also by conducting epidemiological studies of medically exposed populations. The studies vary across the dose-spectrum from low-dose diagnostic and screening procedures to high-dose radiotherapy, with distinct opportunities and challenges in each area.
Diagnostic and screening tests
Dr. Berrington has conducted a series of risk projection studies to estimate the potential cancer risks from both diagnostic and screening examinations, including: cardiac stress tests, CT colonography and lung CT screening. To perform these studies she and other collaborators developed the NCI Radiation Risk Assessment Tool (RadRAT), which is interactive computer software that uses state of the art risk projection models to estimate lifetime cancer risks and incorporates Monte Carlo simulation methods to assess the impact of uncertainties in the assumptions and data. She recently became the NCI principal investigator for the UK Pediatric CT scans study, which is a retrospective cohort study of 250,000 children who had one or more CT scans as children or adolescents.
Therapeutic radiation exposure
As cancer treatment and screening has improved markedly, the number of patients diagnosed with a second primary cancer has also increased. Studying the second cancer risks after radiotherapy provides both important clinical information and also insights into the long-term effects of high-dose fractionated radiation exposure. Furthermore, as treatments continue to evolve, it is important to study the effects of newer treatments on second cancer rates. Dr. Berrington has conducted a number of studies using the SEER cancer registries to evaluate patterns of second cancers and the second cancer risks related to radiotherapy treatment. She is currently developing a cohort of breast cancer survivors using the electronic medical records from Kaiser Permanente Health Plans to study the late effects of various breast cancer treatments. She is also developing methods to project risks from high-dose radiation exposure and is conducting a pilot study to assess the feasibility of performing the first multi-center study of the second cancer risks from proton therapy and IMRT.
Biography
Dr. Berrington de González is the Branch Chief and senior investigator in the Radiation Epidemiology Branch. She is an internationally recognized expert in the potential cancer risks from medical radiation exposures. Dr. Berrington is co-PI of the UK Pediatric CT scans cohort, which was the first epidemiological study to suggest a direct link between CT scans and subsequent cancer risk. She also leads studies on the risk of second cancer after proton therapy and other emerging radiotherapy techniques. Dr. Berrington is currently a member of the NAS Nuclear and Radiation Studies Board and has participated in many national and international radiation committees. She is an elected member of the American Epidemiological Society and served on the editorial board for the American Journal of Epidemiology. Before joining the NCI in 2008 she held faculty positions at Oxford and Johns Hopkins University.
Related Scientific Focus Areas
---
This page was last updated on January 21st, 2022